Health, Beauty & Fun in New York!
Today's Feature
This alternative treatment is used not only used to treat a number of conditions but also to regenerate the body to it's fullest state of well being.
Ultherapy is a non-surgical way to lift, tone and tighten skin. Sometimes it is also referred to as the 'mini-lift'. It was  FDA cleared back in 2009 and this procedure is being used primarily  for eyebrows, neck and chin.  It uses a device that delivers heat to shrink the tissue under skin thus reducing the signs of […]
Latest Deals: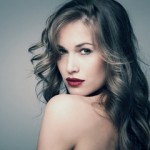 Perfect hair make a perfect day! Get your hair done with these specials for a fraction of the cost and get the look you want to feel great! Cut and Wash with Conditioning or Partial or Full Highlights, Blow-Dry, and Deep-Conditioning Treatments and more…
Get your Health and Beauty Regime on Track!
Welcome to NYCSpaCopouns.com where you can find deals, savings and spa packages in New York and surrounding. New York is one of the most exciting cities in the world! It is not only a top fashion city but also one of the world's leading places for health, wellness and beauty! Sometimes it is difficult to choose where to go and with these deals, we hope it will make it easier. We look forward to your visit and please let us know how you enjoyed your savings! Don't forget to bookmark us to come back on a regular basis or sign up at our newsletter. Thank you!