Spas in New York
Find your Deals!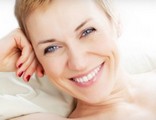 A cosmetic procedure, most commonly used to treat, facial crease,wrinkles as well as many other conditions such as moderate to severe brow furrow (glabellar lines), uncontrolled blinking, lazy eye and more. However, it is also used for a wide variety of non-cosmetic procedures such as as cervical dystonia, writer's cramp, excessive sweating, achalasia (an esophagus problem), chronic pain, neuropathy, and migraine headaches. Always talk to your physician first!
Search for Your Offer:
NYC Health & Beauty!
Welcome to NYCSpaCopouns.com where you can find deals, savings and spa packages in New York and surrounding. New York is one of the most exciting cities in the world! It is not only a top fashion city but also one of the world's leading places for health, wellness and beauty! Sometimes it is difficult to choose where to go and with these deals, we hope it will make it easier. We look forward to your visit and please let us know how you enjoyed your savings! Don't forget to bookmark us to come back on a regular basis or sign up for our newsletter. Thank you for visiting!